The New Year is here and what better way to embrace 2014 then to step "outside your comfort zone" and try something new, fashionable and trendy.  It may spark the beginning of a whole "new" you!  Here are some of my favorite fashion "risks" that you will LOVE!
High Waisted Denim
For so long now the denim trend has been the "low rise" jeans and you all know what I am talking about.  When you bend over and you see your whole shebang; tushy, underwear and all! Thank goodness we are making a slow transition away from those terrible low rise jeans and moving towards "high waisted" jeans.  Not only are these high waisted jeans SO comfortable, they are super trendy, super stylish and flatter almost any figure.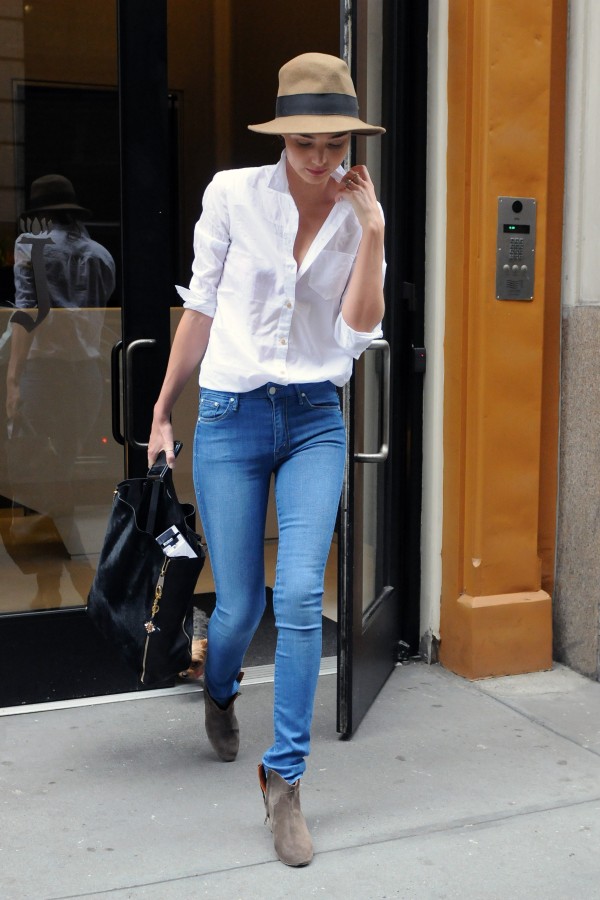 Jumpsuit
Now the jumpsuit is one of my MOST favorite pieces in any wardrobe.  I feel like no one gives them the credit they are due; they are absolutely fabulous!  You will see tons of celebrities wearing them like Nicole Richie and Victoria Beckham. The right jumpsuit is not only extremely flattering and forgiving but comfortable and if done right really on trend.  If you can find yourself an amazing jumpsuit GRAB IT!  I promise you will love it.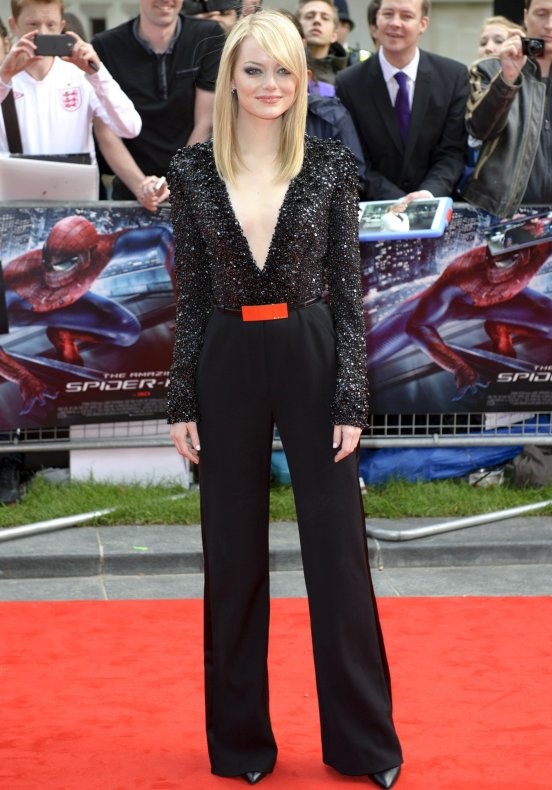 Hat
Haven't you noticed that whenever a woman wears a fabulous hat they just exude a sense of confidence and amazing style.  It's true! I don't know how but a hat can do all that, easily. Plus there are so many awesome styles to choose from; from fedoras to wide brim floppy and winter is the perfect season for a great hat. So even if you've labeled yourself as "not a hat person" I urge you to try one! I am confident you will look fabulous!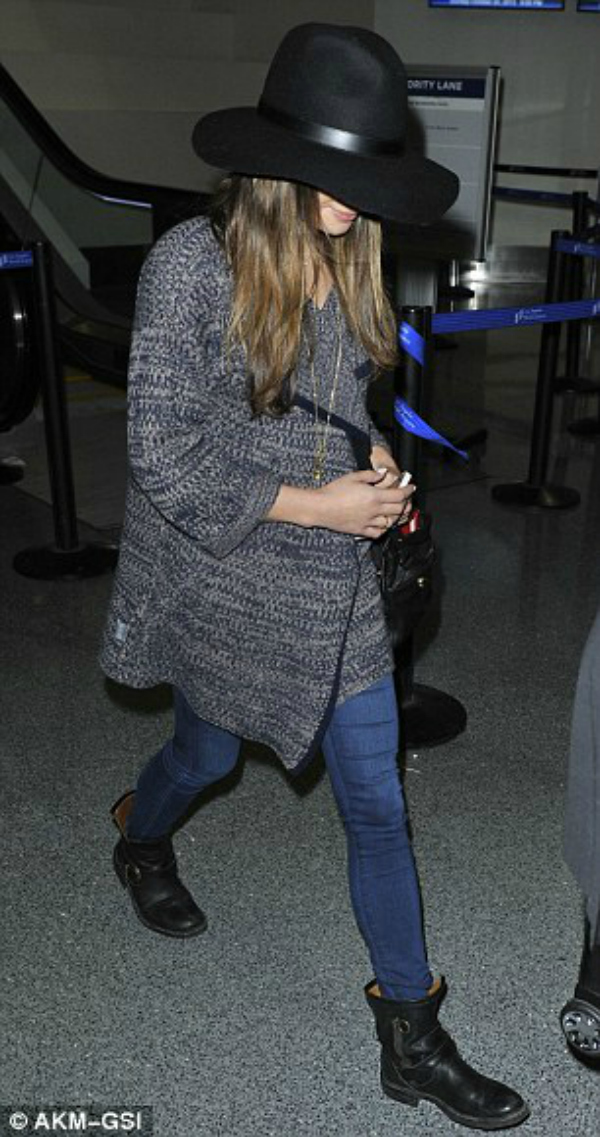 Crop Top
Now I know what you are thinking, "Crop tops…you've gotta be kidding me?!" No, I'm not kidding.  Crop tops are making a huge come back.  I'm seeing crop tops paired with high waisted wide pants and skirts. Tons of celebrities are trying this trend, from Nicole Richie to Gwyneth Paltrow, and I have to admit I'm loving it and got one myself.  I know this look isn't for everyone but if you are feeling up to it start doing those extra crunches now and grab yourself a crop top!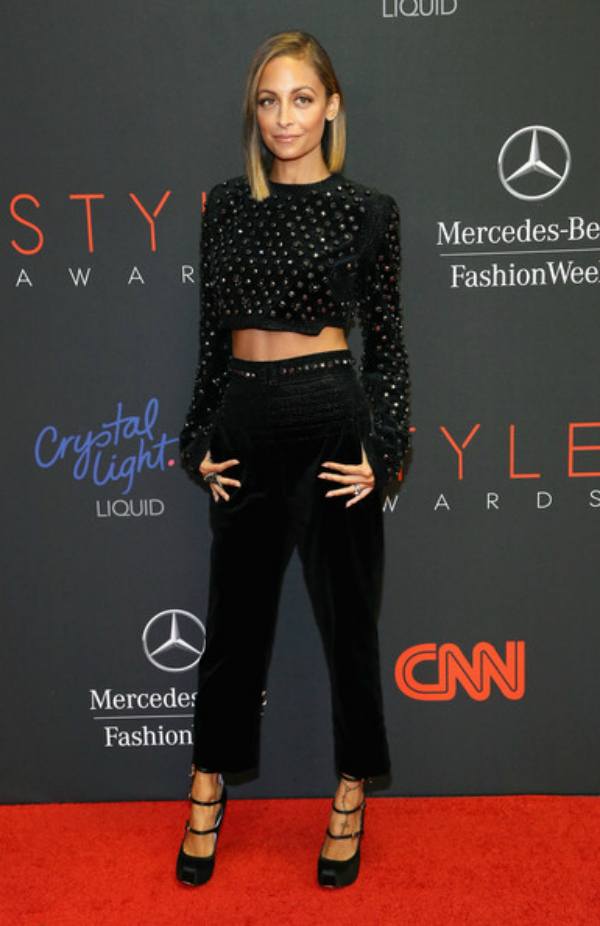 A Red Lip
Before you go ahead and say "I'm so not the red lipstick" type of person you have to try it!  I am telling you, so many people say that they can't wear red lipstick and it's not true.  It's important to find the right red for your skin tone with either blue or orange undertones, but I am telling you once you find the right shade of red you will look fabulous and most of all sexy! My one tip, go light on the eye makeup when doing a bold lip; bold eyes and lips too much. Go out and try a red lip today; what do you have to lose?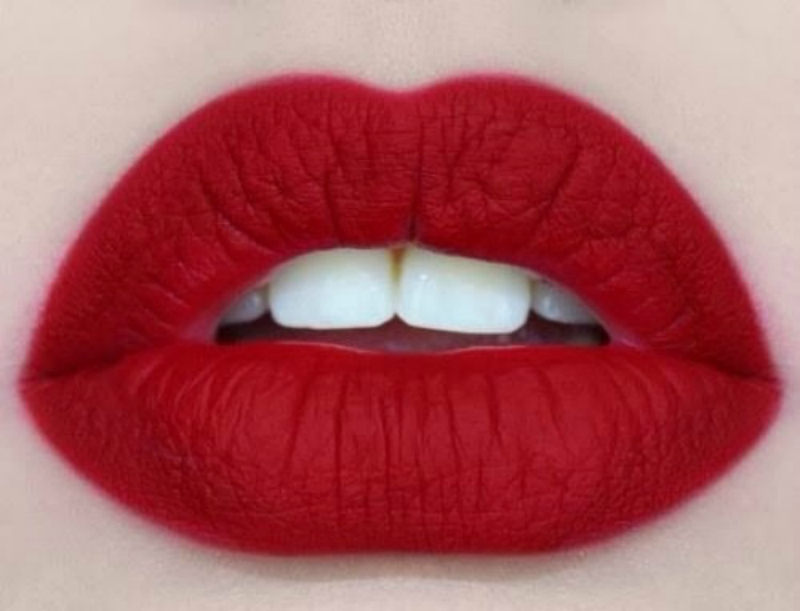 And there you have it!  So, go ahead, step outside your "comfort zone" and try one of these fashionable trends for the New Year!  Have fun; don't take your self too seriously…it's only fashion 😉
If you have any questions about these tips or other fashion concerns feel free to contact me here http://mgarciastyle.com/contact/.