The dreaded morning "activity"…getting dressed.  You open up your closet doors and just stand there in front of your closet full of clothes and say to yourself, "I have nothing to wear!"and the fact that your closet is in complete disarray does not help!  So, what do you do?  You wind up wearing the same jeans and shirts that go through the weekly rotation and you think to yourself, "How do I have an entire closet full of clothes yet I am still wearing the same 3 jeans and 4 shirts all the time!".
We've all bought items we've later regretted (but we still keep those clothes hanging in our closets with the tags on??).  We've all spent way too much on amazing shoes only to bring them home and discover that despite how cute they are you cannot walk 15 feet in them without your feet killing you! We've all outgrown some of our favorite clothes.  It's awful but I promise you, we've all been there!
There is a solution!  A simple closet edit will not only nourish your soul but leave you feeling lighter and happier!  When you open your closet doors each morning you will have an organized "boutique" of awesome pieces screaming out to you wanting to be worn.  An organized closet filled with ONLY pieces that make you feel beautiful is more powerful than you can imagine.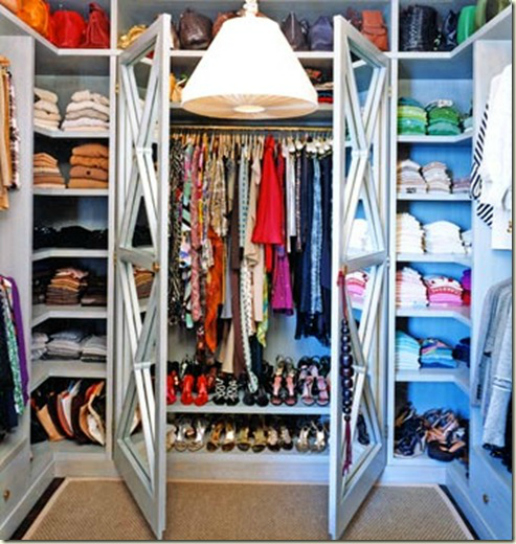 try it
Less Clutter Less Stress: As one of my clients said, "Nothing is as stressful as walking into a disorganized closet full of clothes you hate and having to figure out what to wear each day".  Can you imagine what your mood will be like if this is how you start each day? Once your closet is "cleansed" and organized with only the clothing that makes you feel amazing, getting dressed will be FUN and you will leave your home each morning feeling confident and beautiful! After her closet edit that same client told me, "It's like a 10 lb weight was lifted from my morning routine. I feel like saying "ahhhhh" everytime I walk into my closet-like pure OM! I actually enjoy choosing my outfits and my confidence is through the roof".
Save time and Money:  How much time do you waste standing in front of your closet each day asking yourself the same question, "What am I going to wear today"? It's a miserable place to be especially when that time could be well spent doing a million other things!  With an organized closet edited to only the pieces you love and feel great in, getting dressed will take no time at all!  You will now have plenty of extra time to do all the things you love.  Plus now it will be easy to determine the items you need to fill in and compliment your wardrobe.  You will no longer waste money on unnecessary items!
A Fresh Start:  Don't let your insecurities keep you from getting rid of the same items that make you insecure. Release the clothes and the negative thoughts.  Give yourself the gift of new space, freedom and the opportunity to fill your closet with clothes that make you feel as beautiful as you truly are!  You don't need a closet overflowing with clothes to look and feel great.  If you have amazing basics and some fun stylish pieces to add in each season to keep your look on trend, you will be set.   I mean really, I bet you only wear about 1/2  of the clothes in your closet now anyway!  Am I right?
So, if your mornings are filled with frustration, leave you running late and coming home to a pile of clothes on your floor, book a session with me and I assure you that together we will work through it and you will come out on the other end feeling and looking beautiful!!
Get started here…. http://mgarciastyle.com/services/ or if you have want a free phone consultation contact me here http://mgarciastyle.com/contact/.  I am so excited to work with you!